Do you dream of lounging on white sandy beaches, walking through crystal clear waters, and visiting some of Florida's most amazing sights? Whether you're looking for an exciting vacation escape or a relaxing getaway, planning your trip to Florida can be overwhelming. To make it easier, we've created this ultimate guide that will help guide you through every step of planning a leisure trip to the Sunshine State.
From where to stay and what sights should not be missed, everything is covered in our comprehensive guide, ensuring you have all bases covered before embarking on your journey. So, gather up your friends and family because it's time to book that flight – here's how!
Start by setting a budget:
Deciding a budget for your trip should be the first step when planning any Florida vacation. Choose an amount that is realistic and fits into your finances while still allowing you to have enough left over to enjoy all the attractions and activities your destination has to offer. You can start by researching the average cost of a hotel or Airbnb stay in the area, as well as prices for food, transportation, and activities. This will give you an idea of how much your trip will realistically cost.
Choose destinations you would like to explore:
 With so many amazing places to visit, it can be tough to narrow down which destinations are best for your Florida vacation. Start by researching top attractions in the cities you plan on visiting and make a list of must-see spots that you want to explore. From popular theme parks like Universal Studios Orlando or Disney World to natural wonders like the Everglades or beaches along the Gulf Coast, there's something for everyone in Florida.
Here are some destinations you can consider for your trip:
Miami – Visit the vibrant city of Miami for a taste of Latin culture and take in the sights at iconic spots like South Beach, Little Havana, and Wynwood Walls
Orlando – Plan a fun-filled day out with the family at theme parks like Universal Studios, SeaWorld, and LEGOLAND, or enjoy shopping, dining, and nightlife in International Drive.
The Keys – Explore islands such as Key West and Islamorada for serene beaches and stunning reefs perfect for snorkeling and diving expeditions.
Gulf Coast – Relax on Florida's beautiful Gulf Coast beaches or explore some of its quaint coastal towns, including St Petersburg, Naples & Clearwater.
Southwest Florida – Visit Naples, Fort Myers, and Sanibel Island for some of the best beaches in the Sunshine State, or head to Everglades National Park for a wildlife safari experience!
North Central Florida – Wander through scenic nature trails in Ocala National Forest or visit historical sites like St Augustine and Castillo de San Marcos.
Research Accommodations:  
Whether you're looking for a luxurious hotel stay or an affordable vacation rental, Florida has plenty of options to choose from. Compare prices and amenities to make sure you find the perfect accommodation for your trip. Once you find the ideal place to stay, book your reservation and be one step closer to enjoying a well-deserved Florida vacation. You can consider booking a stay at one of Florida's many beachfront hotels or resorts, which offer breathtaking views and ocean-side activities.
Book flights in advance:
Fly into one of Florida's major airports and get ready to explore the Sunshine State. Before you book your flight, compare prices from different airlines and keep an eye out for any special deals or discounts. Booking flights in advance can help save money and reduce stress when planning a leisure trip to Florida. To make your leisure trip even more enjoyable, book a private jet to Florida as it will save you a lot of time as you won't have to spend a lot of time at the airport terminal.
Plan out activities:
Once you know when and where you're going to Florida, it's time to plan out activities. From relaxing on beaches, visiting theme parks, or exploring historic sites – there is something for everyone in the Sunshine State. For instance, if you're looking for a more thrilling adventure, why not go parasailing or take a tour on an airboat? If you prefer to keep it low-key, visit local farmers markets and sample some of the best seafood that Florida has to offer.
If you are traveling with children, Florida can be a fun and educational vacation experience. Not only that, but there are plenty of exciting activities for the entire family to do together, such as swimming with dolphins or checking out some of the local aquariums.
Make sure to research all the different attractions available before you travel so you can make the most out of your stay in Florida. From incredible dining experiences to interactive museums, there is something for everyone when you come to this sunshine state.
Study about local customs and language:
Depending on the areas you visit, you may encounter various dialects and customs. Knowing a few words of Spanish is recommended for certain regions in Florida. If you are visiting areas with a high population of Spanish-speaking people, it is polite to try and learn some basic phrases.
It is also important to research the local etiquette when you visit new places – this will help you avoid any unpleasant experiences or embarrassing moments. For example, in certain parts of Florida, it is customary to remove your shoes when entering someone's home – make sure to ask beforehand if that is the case. Moreover, when going out to eat, it is polite to tip your server – the customary amount is between 15-20% of the total bill.
Keep Safety A Priority: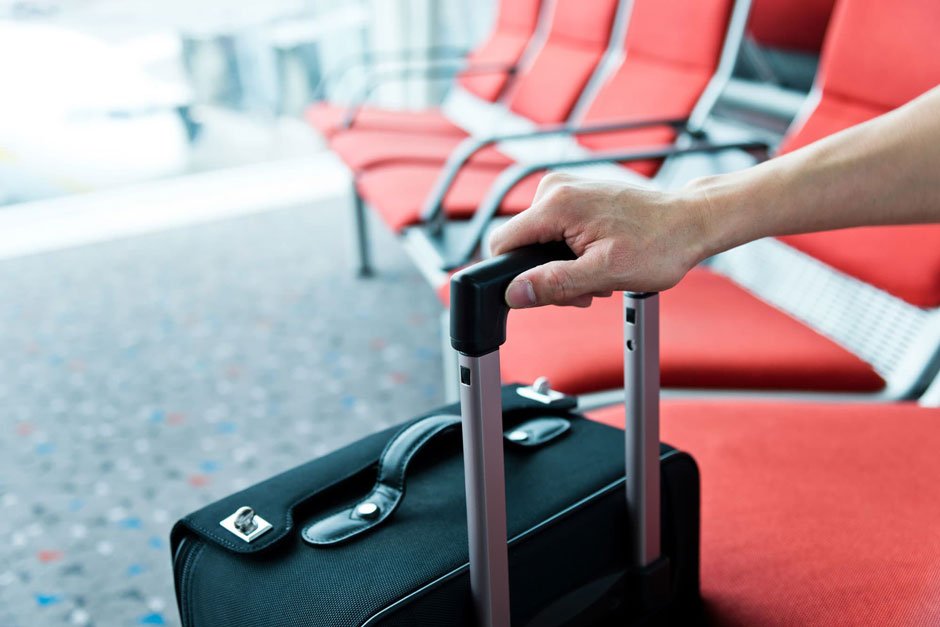 Safety is also an important factor to consider before traveling. Make sure you're familiar with the local laws and ensure that your travel insurance covers any medical expenses or other losses incurred while traveling in Florida. Also, be aware of your surroundings – stay in well-lit areas at night, keep valuable items out of sight when walking around, and be on alert for pickpockets.
Conclusion:
By following this guide and doing some research of your own, you can have the trip of a lifetime in Florida. With so many amazing things to do and see, this state has something for everyone – making it an ideal holiday destination.