Today, we're taking a virtual journey to one of America's most vibrant cities: Philadelphia! Known as the "City of Brotherly Love," Philly brims with history, culture, and undeniable charm.
When you arrive in Philadelphia, you'll be greeted by iconic landmarks that witnessed the birth of a nation. From Independence Hall, where the Declaration of Independence was signed, to the legendary Liberty Bell, this city breathes history.
But Philly offers more than just history. It thrives on its vibrant present. Immerse yourself in the world of art at incredible museums like the Philadelphia Museum of Art and the Barnes Foundation, which showcase awe-inspiring masterpieces.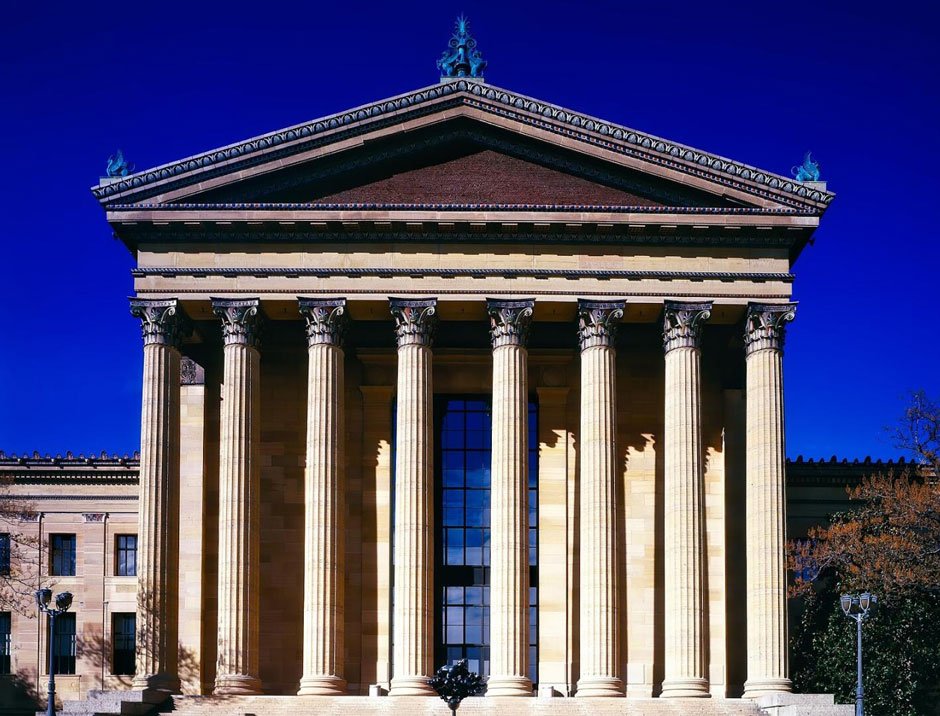 Image by David Mark from Pixabay
And let's not forget about the food! Philly's culinary scene is a tantalizing adventure waiting to be explored. Indulge in mouthwatering cheesesteaks, delectable pretzels, and delightful soft-serve ice cream.
Prepare to fall in love with a unique blend of history, culture, and mouthwatering delights. This city will leave a lasting impression, and you'll be planning your next visit before you even leave. Let's dive in and discover all that Philadelphia has to offer!
Before you embark on your adventure, let's ensure you're well-prepared for an unforgettable experience. Grab your notebooks, and let's get started with some travel planning 101!
First, craft a solid itinerary after conducting thorough research. Philadelphia has numerous attractions, so prioritize the ones that interest you the most. Plan your days accordingly to make the most of your time, whether it's exploring Old City's cobblestone streets or immersing yourself in the art scene.
Consider the timing of your visit. Philadelphia experiences all four seasons, but the pleasant spring or fall months are ideal for avoiding extreme temperatures. These seasons bring colorful foliage and blooming flowers, adding a picturesque backdrop to your adventures.
If you're a globetrotter with a passion for exploring diverse cultures, it's essential to prioritize checking visa requirements and gathering the necessary travel documents before embarking on your adventure.
Philadelphia is a city known for its multicultural atmosphere, making it an ideal destination to embrace different languages and expand your linguistic horizons. By enrolling in Spanish classes in Philadelphia or exploring other language courses, you can delve deeper into the local culture and connect with the vibrant Spanish-speaking community that thrives within the city.
Imagine the thrill of being able to engage in conversations with native Spanish speakers, effortlessly navigate your way through the city, and truly understand and appreciate the nuances of the local culture. With each Spanish class you attend, you'll gain valuable language skills and insights that will enrich your overall experience.
Now, let's delve into the logistics. We'll explore the various ways to reach the City of Brotherly Love and smoothly navigate from the airport or train station to the heart of the action.
When it comes to reaching Philadelphia, you have multiple options. If you're traveling from afar, flying is a convenient choice, with Philadelphia International Airport serving as the main air gateway. Alternatively, you can enjoy a scenic train journey, or opt for a budget-friendly bus ride.
Once you arrive, navigating to the city center is a breeze. Philadelphia has a reliable transportation system, including SEPTA trains, regional rail services, taxis, ride-sharing options, and shuttle buses. These options ensure a hassle-free transfer to downtown Philadelphia.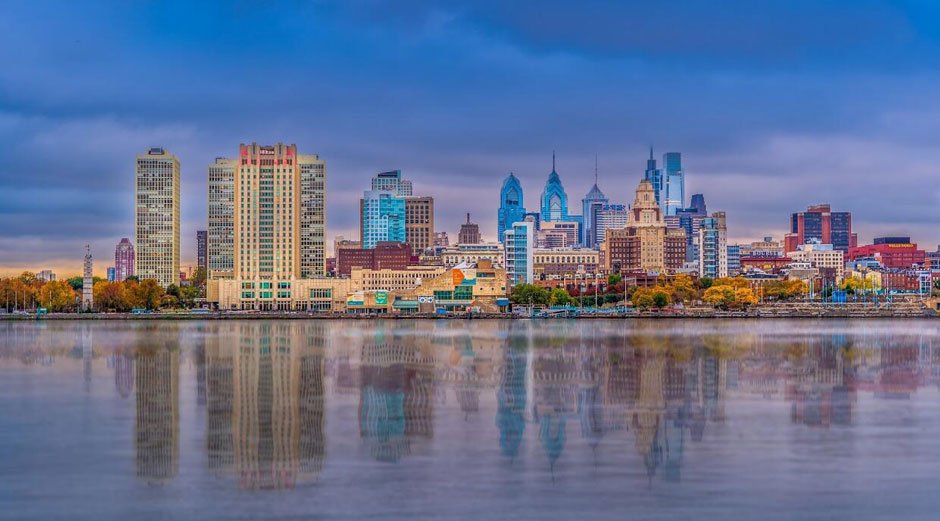 Image by Pierre Blaché from Pixabay
Whether you soar through the skies, enjoy a scenic train ride, or embark on a road trip, reaching Philadelphia is easily accomplished. Once you touch down, ample transportation options will whisk you away to the heart of this vibrant city. Let the adventure begin!
Now that you're ready to immerse yourself in the wonders of the place, let's find the perfect place to rest your weary traveler's head. Here's an overview of the diverse neighborhoods and a range of accommodation options to suit your needs and budget.
Philadelphia boasts a variety of neighborhoods, each with its own unique character. From the historic charm of Old City to the trendy vibes of Fishtown and the upscale allure of Rittenhouse Square, there's a neighborhood to cater to every taste.
When it comes to accommodations, the area offers a wide array of choices. You'll find luxurious hotels with skyline views, cozy guest houses tucked away in charming corners, and authentic Airbnb rentals in residential areas.
To find the best accommodation, consider your needs and budget. Take advantage of online reviews, compare prices, and look for special deals. The goal is to find the perfect balance between comfort, location, and affordability.
Whether you're seeking a boutique hotel in the city center or a cozy apartment with a view, Philadelphia has options to suit every traveler. Get ready to find your home away from home in this vibrant city. Happy hunting!
Now, fellow adventurers, it's time to unleash your inner explorer and discover the gems Philadelphia has to offer. Brace yourself for a whirlwind tour of the city's top attractions that will leave you in awe.
First on the list are the iconic landmarks and historical sites that define Philadelphia's rich heritage. Step into Independence Hall, where the Declaration of Independence was signed, and pay a visit to the legendary Liberty Bell, a symbol of American freedom.
Art enthusiasts will find the place to be a treasure trove of museums and galleries. Marvel at the vast collections in the Museum of Art, home to masterpieces from around the world. Don't miss the Barnes Foundation, where extraordinary art awaits.
When you want to reconnect with nature, head to the city's parks and outdoor spaces. Explore the sprawling Fairmount Park, perfect for picnics and leisurely strolls. Visit the Zoo and get up close to fascinating wildlife.
The best part of Philadelphia lies in its unique experiences and hidden gems. Indulge in mouth watering street food at the Reading Terminal Market or explore the vibrant mural arts scene in the streets. Unexpected delights await at every corner.
Get ready to check off your bucket list as you immerse yourself in Philadelphia's iconic landmarks, artistic treasures, natural oases, and secret wonders. The city is yours to explore, and unforgettable experiences are waiting to be discovered. 
Prepare your taste buds for an epic culinary journey through the flavors of Philadelphia. This city is a food lover's paradise, offering a diverse array of culinary delights that will tantalize your senses.
The place is renowned for its famous local dishes that have gained international acclaim. Indulge in a classic cheesesteak with tender thinly sliced steak, melted cheese, and a soft roll that will transport you to flavor heaven. Don't forget to try the delectable soft pretzels, a Philly staple that pairs perfectly with a side of mustard.
To truly experience the food scene, venture into vibrant restaurants, food markets, and take mouthwatering food tours. Visit Reading Terminal Market, where you'll find everything from Amish goodies to global delicacies. Discover hidden culinary gems in local neighborhoods and embrace the diverse cuisine that Philadelphia has to offer.
Loosen your belt, embrace your inner foodie, and embark on a gastronomic adventure. From iconic dishes to hidden culinary gems, Philadelphia's food scene will leave you craving for more. Get ready to feast your way through the city and satisfy your cravings. Bon appétit!
Philadelphia is a city of vibrant neighborhoods, each with its own distinct character and charm. Let's take a quick tour of some notable neighborhoods and the unique experiences they offer.
Old City brings history to life with cobblestone streets and colonial architecture. Explore Independence National Historical Park, home to iconic landmarks like Independence Hall and the Liberty Bell.
Rittenhouse Square exudes sophistication, boasting upscale boutiques, fine dining, and beautiful green spaces. Take a leisurely stroll through the park or indulge in a shopping spree along Walnut Street.
Fishtown is a hip and artistic neighborhood, pulsating with trendy eateries, eclectic galleries, and a thriving music scene. Immerse yourself in the neighborhood's creative energy and catch a live performance at one of its renowned venues.
Each neighborhood in Philadelphia has its own allure, attractions, and activities waiting to be discovered. So, venture beyond the beaten path and let the spirit of each neighborhood guide your exploration.
As you venture through the place, it's important to keep safety in mind and be prepared with practical information. Here are some tips to ensure a smooth and worry-free experience.
First and foremost, practice common safety measures. Be aware of your surroundings, especially in crowded areas, and keep your belongings secure. It's always a good idea to stay in well-lit and populated areas, especially at night.
Familiarize yourself with emergency services and important contact numbers. Save the local police, fire, and medical helpline numbers on your phone for easy access in case of any unforeseen circumstances.
When it comes to finances, Philadelphia operates on the US dollar. Ensure you have some cash on hand, as not all establishments accept cards. 
Lastly, acquaint yourself with any cultural norms or local customs to show respect to the locals and blend in seamlessly.
By keeping these safety tips and practical considerations in mind, you can navigate Philadelphia with confidence and enjoy your time in the city to the fullest. Have a safe and enjoyable trip!