The time when a stunning home was unchangeable is long gone. Warm and comfortable aesthetics are currently the most popular home design trends. Rustic decor is an interior design trend emphasizing natural inspiration and earthy, imperfect, coarse, and irregular beauty. 
Rustic designs have developed over time to encompass different house types that add coziness, convenience, and an impression of vibrancy to any room, even though they may have appeared heavy in their original sense.
You can decorate any room in your house in a rustic style. It has become one of the most common architectural designs in contemporary homes because it contributes to striking authenticity and beauty. Unfinished wood, organic textures and supplies, dark and neutral tones, handcrafted signage, and stains to highlight the wood are the defining characteristics of the rustic design.
This article will open your eyes to some tips to give your home a rustic look.
Incorporate Natural Materials
Using natural materials is what distinguishes a rustic home from other types. Wood and stone are frequently used as building materials for furniture, ceilings, flooring, and walls. There are also materials like burlap and canvas. 
Using organic materials in their purest form is at the heart of rustic design. Many rustic home designs are straightforward, organic, and earthy.
Your home will be more cohesively decorated in a rustic style across the entire interior of your home if you utilize more natural materials for both the architecture and interior design. Natural charm is the ideal chance to create a significant effect on any space in your home. 
Bring in wooden furniture first, preferably with soft curves and distressed finishes. It will add texture while still making you feel cozy and warm. Look for furniture with elaborate legs, such as chairs, tables, benches, armoires, or bed frames with beautiful carvings.
Use organic materials like linen or silk in neutral colors for couches and drapes to go with this look.
Remember to add accents. Add rustic-inspired decorations like braided wall hangings, mirrors, wicker baskets, or lighting for an added sense of personality.
Incorporate a Patchwork Quilt
You can utilize various decorations to give your house a rustic appearance. A patchwork quilt with a rustic design works well to provide a home with an ancient feel. You can use large patched quilts as drapes for the couch cushions or the mattress. 
The quilt design should depict a natural pattern, such as trees, farm animals, etc. You may also use wall-hanging decorations like an old picture or a photo frame with a wildlife theme. 
You may create your rustic design concepts if you put some effort into it. For instance, you may hang a vintage lamp from the ceiling or put an antique chess board in your living space. You can find unique rustic bargains at flea markets, antique shops, and garage sales.
Reclaimed Wood Flooring
Reclaimed wood may give your residential or business space a traditional appeal. Reclaimed hardwood flooring is made from wood that was once installed in a structure. Its historical past is distinctively unique. Old barns, commercial storage facilities, railway trestles, and industries are the sources of the flooring material. It is elegant and environmentally friendly.
Reclaiming wood is converting old construction beams and structural timbers into flooring components. Reclaimed wooden flooring is frequently created, with only a tiny amount from the floor and others from material in other building parts. Salvaged wood is of different grades depending on the wood's qualities.
Due to aging, sawing techniques, and weathering, antique lumber has a traditional appearance. Therefore, using old-growth wood for your floors can give your house or business building a charm. 
Reclaimed wood is from virgin tree growth. Virgin growth timber develops wood that features denser grain after a slow first growth phase. They are often sturdy, solid, and long-lasting as a result.
Mix Antique and Modern Décor
It's simple to go excessively when you have cabin fever. And coming to a home decorated in rustic style with little connection to the real world outdoors can feel a little disorienting if you reside in an up-to-date residence in a city. Create a blended modern rustic décor style with modern components to prevent misalignment. 
Although it could appear that the two will conflict, if done the right way, they will work flawlessly together. Add a sleek, black, contemporary lamp to the top of your vintage, wooden end table. 
Put a white sheepskin rug under a contemporary couch and a live-edge, rustic wooden coffee table. Place your modern flat-screen television atop a repurposed media center inspired by nature.
Like peanut butter and jelly, the contemporary rustic combination complements each other to produce a timeless look.
Store Food in Jars
It may require more work, but preserving your food in jars is far more appealing than in ready-made containers.
Put your sugar, salts, cereals, and other items you like into wonderful wooden jars or any other re-sealable glass container available. This idea impresses if you use open or transparent shelves for food preservation.
Explore Different Textures
Intriguing, rough, and natural textures are used in the modern-rustic home decoration style. It is a cornerstone of the contemporary country style. It implies you won't need to worry about building components becoming bumped, scraped, or dented. Most people celebrate these aging details in rustic decor.
These flaws in the furniture's and building materials' surfaces give a house a warm, cozy feel. You can play with various textures to make your home feel welcoming for your friends and family.
Select supple textures like silk, wool, and leather that enhance visual appeal. Utilize fabrics that reflect the outside.
Giving Your Home a Beautiful Rustic Look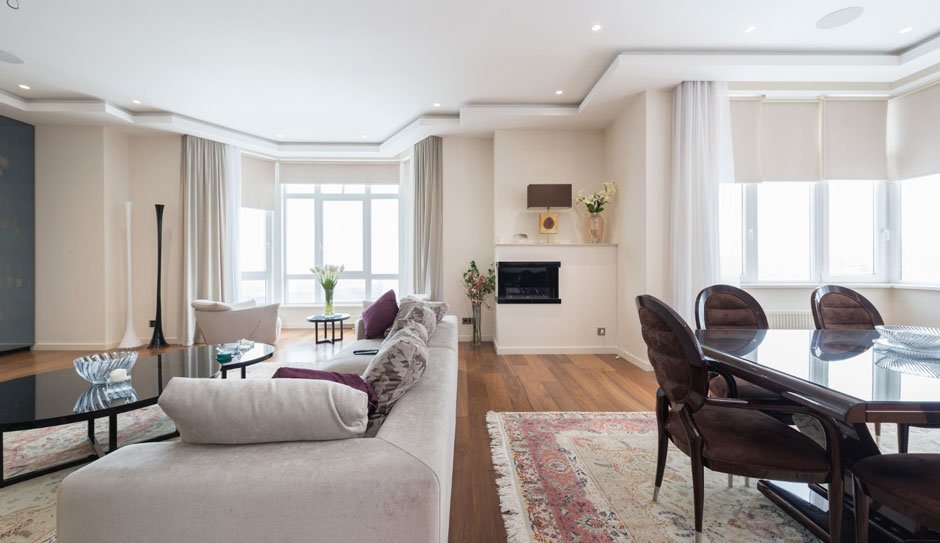 It's not as challenging as it would appear to create a rustic look for your home decor. You may design an aesthetic that will wow your guests with the proper furniture, materials, strategies, and colors.
Old furniture with a distressed finish on metal or wood is excellent for creating a rustic vibe. Older furniture can be painted in vibrant colors while maintaining its original shape, a fascinating approach to merging the old and new. You might consider utilizing organic materials like jute carpets and linen curtains for extra texture and comfort.
When choosing a color scheme for your rustic home décor, consider earthy tones combined with vibrant pops of color, such as putting yellow highlights against a background of browns and greens.